This cutie-in-a-window was the first old snapshot to catch my eye in Portugal. She was hiding out in a flimsy paper photo album I'd spied at a flea market, next to a pair of banged-up wingtips and some grandmother's doilies. From the moment I saw her, I was in love. I bought the album for ten euros and slunk away like a thief, carrying my treasure to a nearby cafe that sells the most intoxicating cardamom buns. Jacked up on caffeine and sugar, I took a twirl through my new cache of images. My eyeballs did triple back-flips.
I named her Valentina, as it's obvious she's somebody's sweetheart. V is the star of every single photo in the album. In some snaps she's on her own; in others she's with family. Regardless, V is the photographer's favorite flavor, and she doesn't mind, judging from her ease in front of the lens.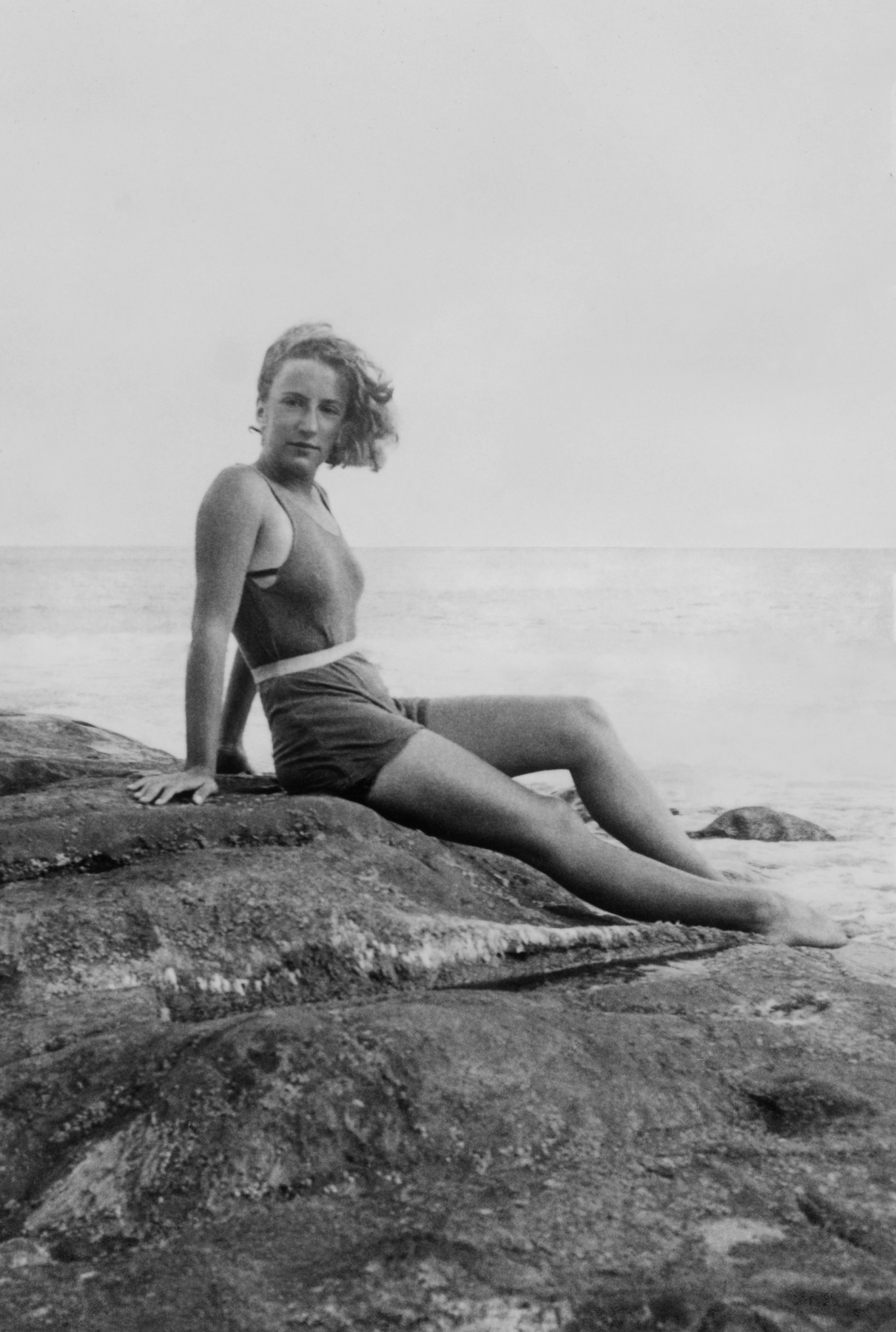 These photos were snapped in the early 1930's, almost all of them on tiny Porto Santo Island, 43 kilometers north of Madeira and west of Europe and Morocco. This subtropical gem hidden in the Atlantic was (and still is) a popular holiday spot for nearby Madeirans, with its nine-kilometer beach of golden sand, warm turquoise waters, and cinematic landscape forged by the gods of volcanism. A family of dead volcanoes haunts the island, their peaks a dramatic backdrop for many of these old photos.
There's evidence of a Viking visit to the Madeira archipelago in the 10th century (they left behind some suspiciously Nordic mice), but the Portuguese were the first to claim this isolated sprinkling of islands as their own. In 1418, a ship captained by explorers was blown by a storm into Porto Santo's protected waters, and the grateful sailors gave the island its name, meaning "Holy Harbor". Alas, some ding-a-ling released a family of rabbits onto the island, and before long their descendants had chewed the native flora almost to extinction.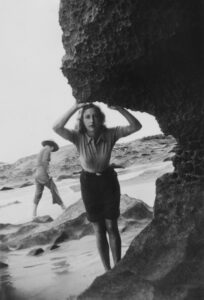 The explorer Christopher Columbus came to Porto Santo in 1478 to buy cane sugar and found sweetness of a different sort. He married Filipa Perestrelo e Moniz, the daughter of the island's governor, and settled into a modest stone house. After Felipa died in childbirth, Columbus left the island for other horizons. Their house is now a museum.
During the 16th and 17th centuries, Porto Santo was often plundered by pirates and privateers. In 1617, an Algerian fleet of eight ships anchored in the harbor. Mercenaries spilled out and covered the island, kidnapping more than 900 people and carrying them in chains to Tunisia to be sold as slaves.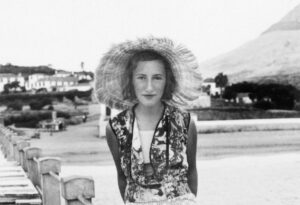 Little else has been written about this otherworldly place. A Portuguese movie was filmed on the island in 1938, A Canção da Terra, (The Song from the Earth), written and directed by Jorge Brum do Canto. While the movie doesn't bother with much of a plot, its cultural references and cinematic style– reflecting Salazar-era Estado Novo propaganda– are worth the watch. Brum do Canto, originally from Lisbon, was so taken with Ilha de Porto Santo that he later moved there himself.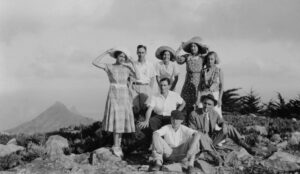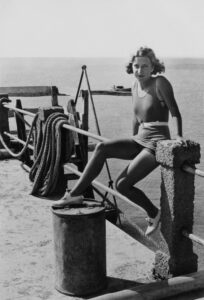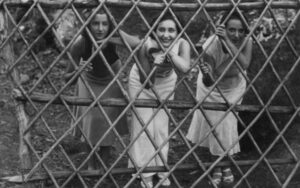 What lights me up most about this collection is how it portrays not just an enchantment between photographer and muse, but also the power of place to cast a spell and influence how people feel and move through space. Nature can do that to us, if we let her.
The photos shared here are but a few from Valentina's album. As the originals have degraded over the last ninety-plus years, we have scanned each one and digitally restored it before posting. We'll add more as we bring them back to life. Feel free to offer any information you might have about Porto Santo, Madeira or our mystery cutie, Valentina.